Expertise
Hargesheimer Kunstauktionen
"Passion is the beginning of success."
About Us
In the heart of the state capital Düsseldorf…
… the steadily growing and internationally active auction house Hargesheimer Kunstauktionen GmbH has been based at Friedrich-Ebert-Str. 11 + 12 since the company was founded in 2007. The managing directors Frank and Susanne Hargesheimer have many years of experience in the art trade and share a common passion for art and antiques, which is their daily driving force. In order to convince with high and consistent efficiency, quality and transparency, Hargesheimer Kunstauktionen Düsseldorf GmbH is a member of the 'Bundesverband deutscher Kunstversteigerer' and the 'Art Loss Register'.
At least eight auctions are held annually in the spring, autumn and winter seasons and cover the sections of classical art and antiques, which include sculptures, paintings, decorative arts, carpets, furniture as well as Asian art.
Russian Art | Important Russian & Greek Icons' is another of Hargesheimer Kunstauktionen's passionately pursued specialities, where the quantity and quality of the auction houses work is compared to anywhere else in the world. The auctions always take place in the pre-Easter period in April and the pre-Christmas period in November. Of course, these dates are not missing in any calendar of Russian collectors, institutions and oligarchs who are looking for gifts for the Orthodox High Festivals, especially on these dates.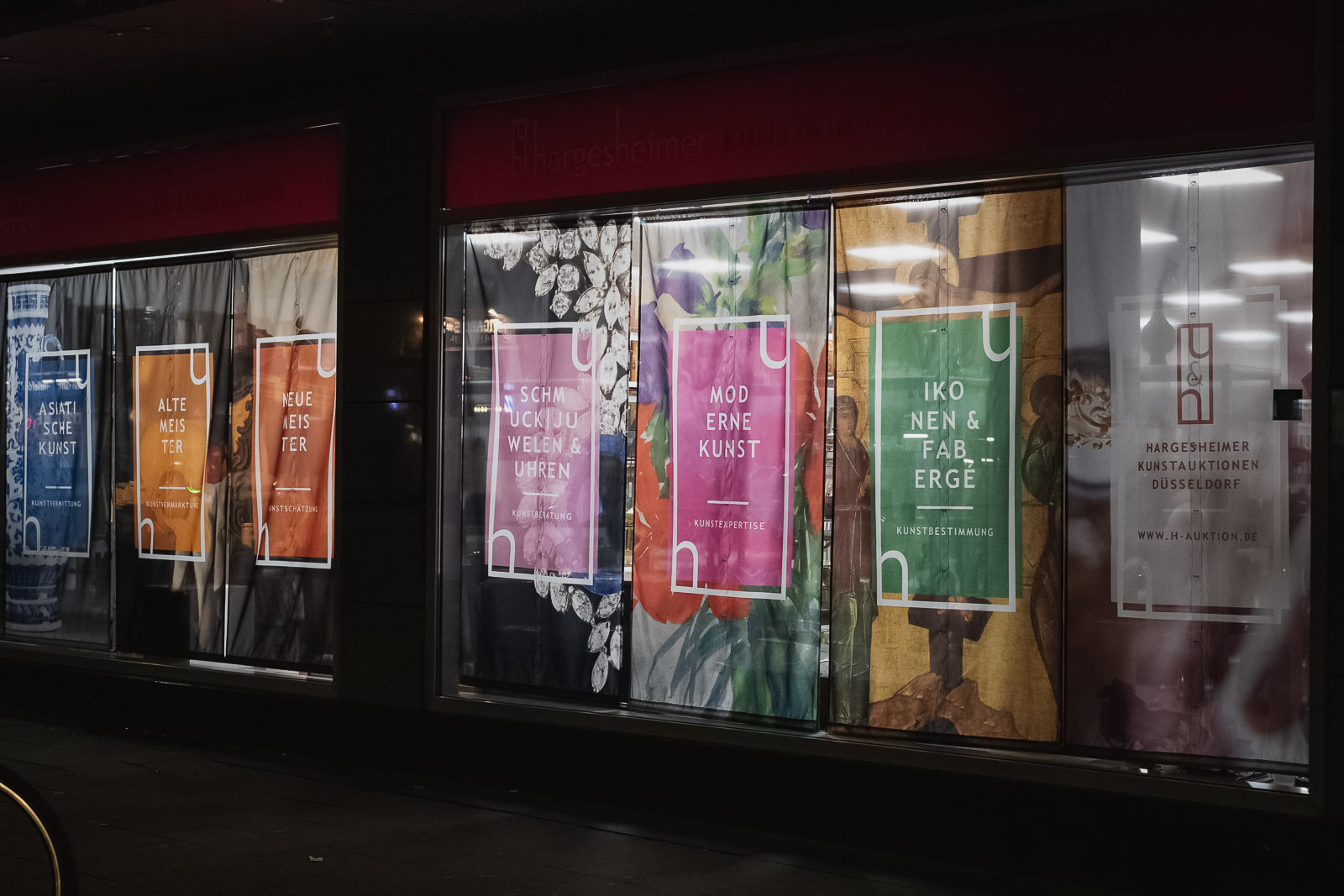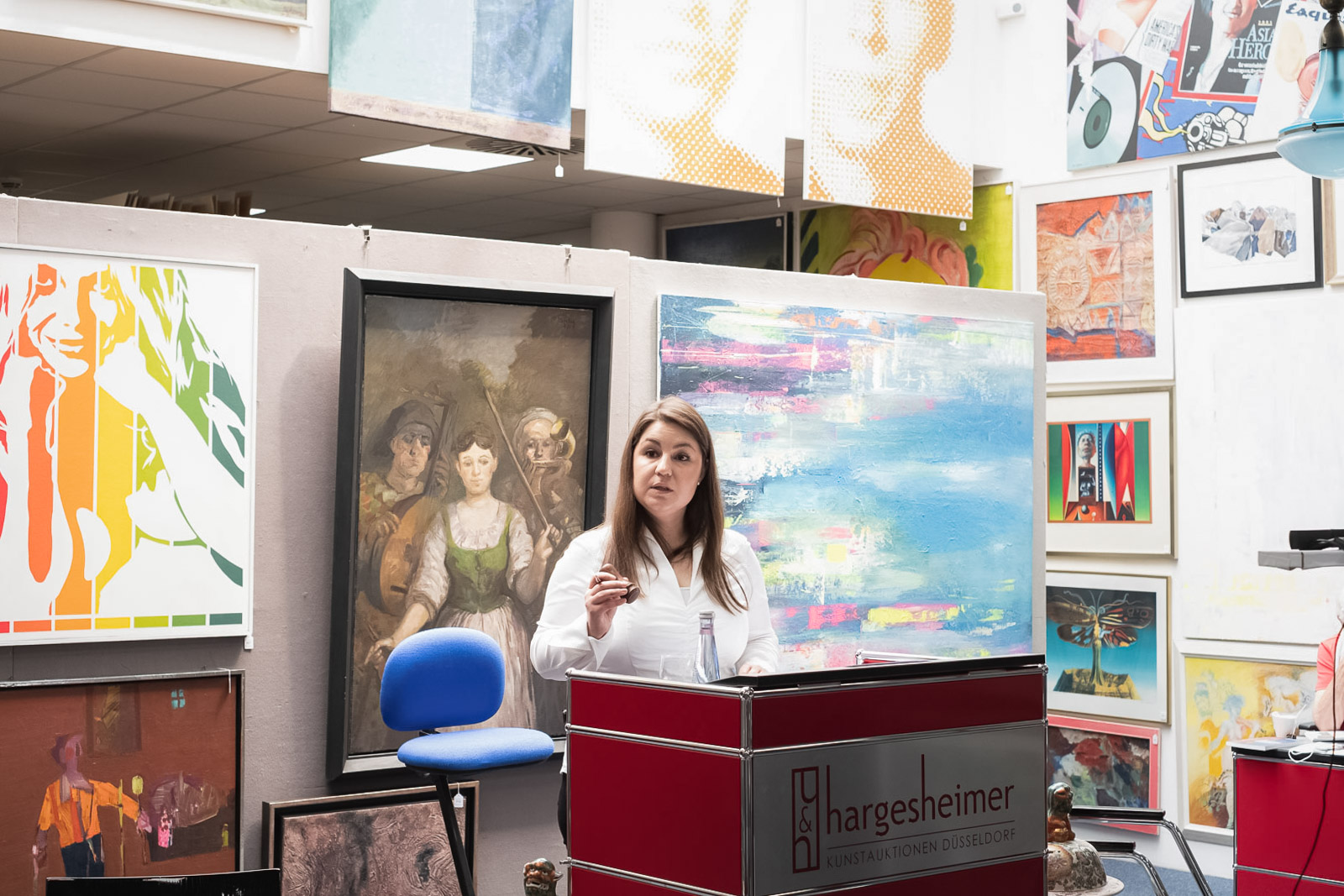 The expansion of the independent special auctions 'Modern & Contemporary Art' and 'Jewellery | Jewellery and Pocket Watches' set new accents and have secured a regular place in the auction calendar in June and December.
The auction house employs around 20 passionate employees who assist their clients with experience in the art trade, art historical knowledge and discretion. The knowledgeable team of experts supports and advises on the valuation and sale of estates, collections or individual art objects and regularly travels throughout Germany and Europe to provide on-site advice to its consignors and clients. During business hours, Hargesheimer Kunstauktionen is happy to assist clients in person or via electronic correspondence for a free, no-obligation valuation of their art objects.
Uniting carefully assembled works of art and antiques with a wide-ranging national and international clientele is an important core task of the auction house, which is always in trusting and discreet contact with clients, collectors, art dealers and art enthusiasts.