Icons & Russian Art
Icons – our passion and core competence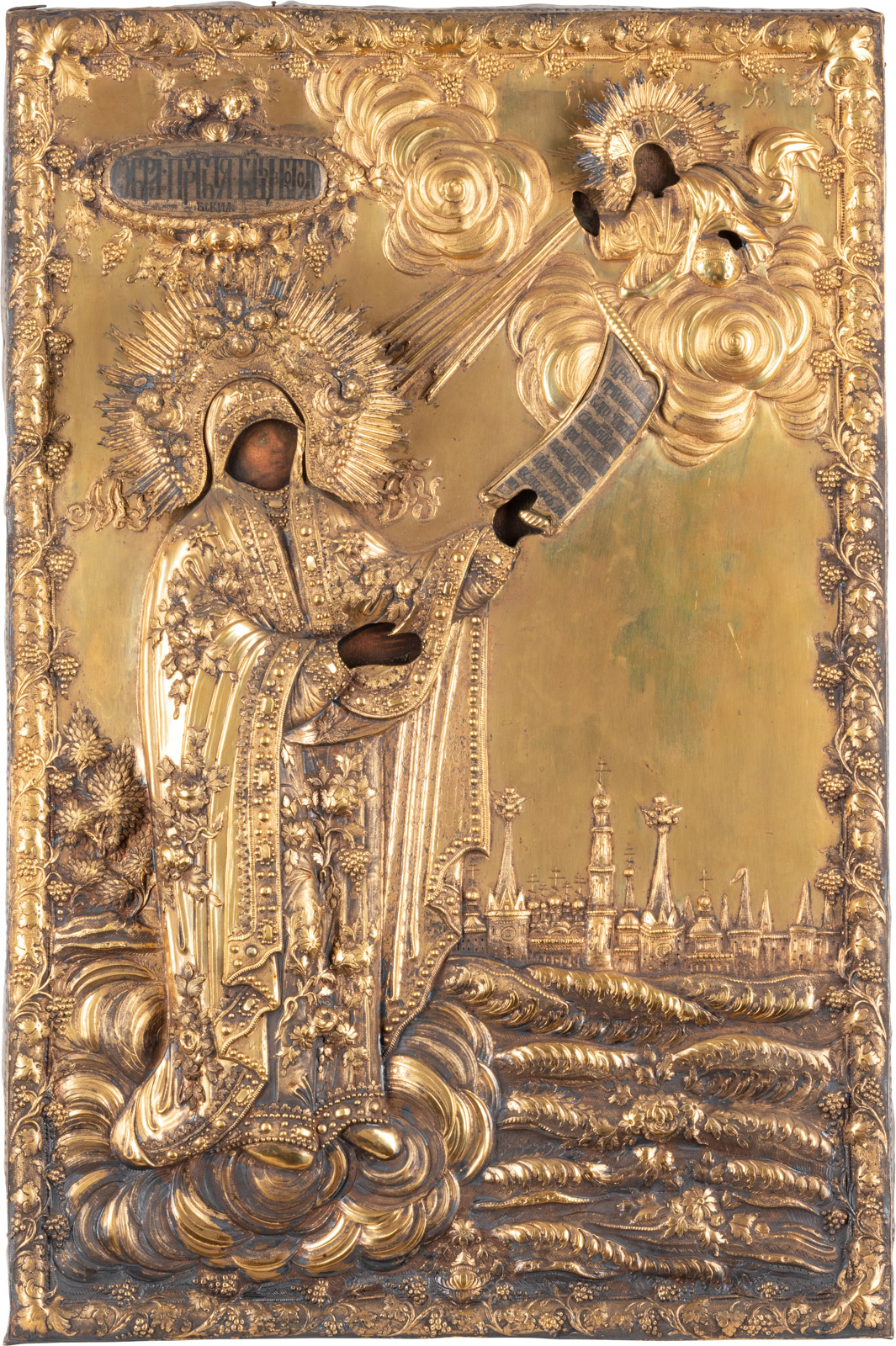 Russian & Greek Icons
As studied art historians, publicly appointed and sworn auctioneers of the Chamber of Industry and Commerce Düsseldorf and internationally recognised icon experts, we offer you free of charge and without obligation
explanations on the iconography of your icons
comprehensive advice on the optimal sale of your icons or entire collection
a valuation of your icons taking into account the current prices on the art market
advice on the conservation and restoration of icons
If your collection is too large for a visit to our office, we are always ready to arrange an appointment at your place.
You can reach us at +49 (0) 211-30 200 120 or +49 (0) 211 – 30 200 10. Alternatively, you can always send us an email to info@ikonen-auktion.de.
You have inherited an icon or you would like to sell your icon collection at the highest possible price? Are you looking for a specialist in buying as well as selling icons? Consign your icons to our auction 'Important Icons & Russian Art' and benefit from our contacts to interested parties, enthusiasts, collectors, museums and institutions worldwide, built up over many years!
Services
Our services for you
We create the optimal framework conditions for the successful marketing of your icons or icon collection in our special auctions, which take place twice a year, through
the scientific description and classification of the regional and chronological origin of your icon, using specialist literature as well as information on comparable pieces in collections and museums
the optimal presentation in our printed catalogue, which we send worldwide to potential customers, primarily from Russia. Our customers include international collectors as well as museums and institutions all over the world
the media publication of your icon or icon collection on our websites www.ikonen-auktion.de, www.ikonen-verkaufen.de and www.ikonen.expert as well as national and international art platforms
the bundling of an attractive auction offer, which is essential for achieving record results worldwide
advertising in the national and international trade press as well as icon-specific online forums
Offer
Our offer
Our twice yearly special auctions 'Important Russian & Greek Icons' have a leading position worldwide both quantitatively and qualitatively and include:
Icons from the 16th to the early 20th century.
Icons from Russia, Romania, Bulgaria, Greece, Cyprus, Egypt
all themes and subjects (e.g. Christ Pantocrator, festival icons, yearly icons, monthly icons, icons of the Mother of God, St. Nicholas of Myra and other representations of saints)
Icons from all major painting centres, including Mstera, Palech, Nevyansk, Vetka, St. Petersburg and Moscow, Novgorod
All sizes from miniature icons to monumental iconostasis icons
Icons made of wood with and without silver oklad or oklad with enamel (e.g. by Pavel Ovchinnikov, Fedor Rückert or Fabergé), icons partly made of enamelled metal, bronze, brass
Dated and signed icons, including works by Vasily P. Guryanov and Osip S. Chirikov, Simon Ushakov or the Kremlin workshops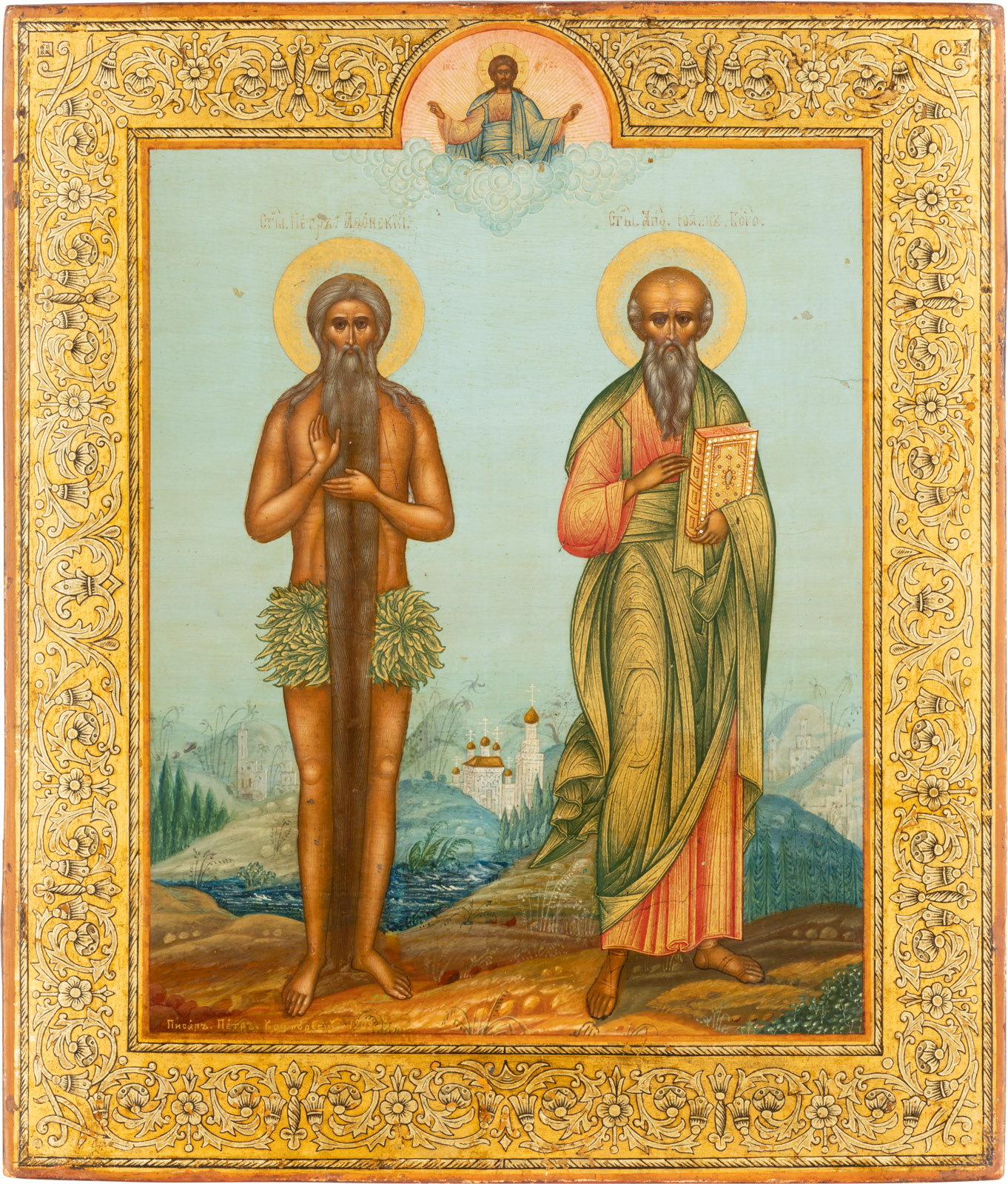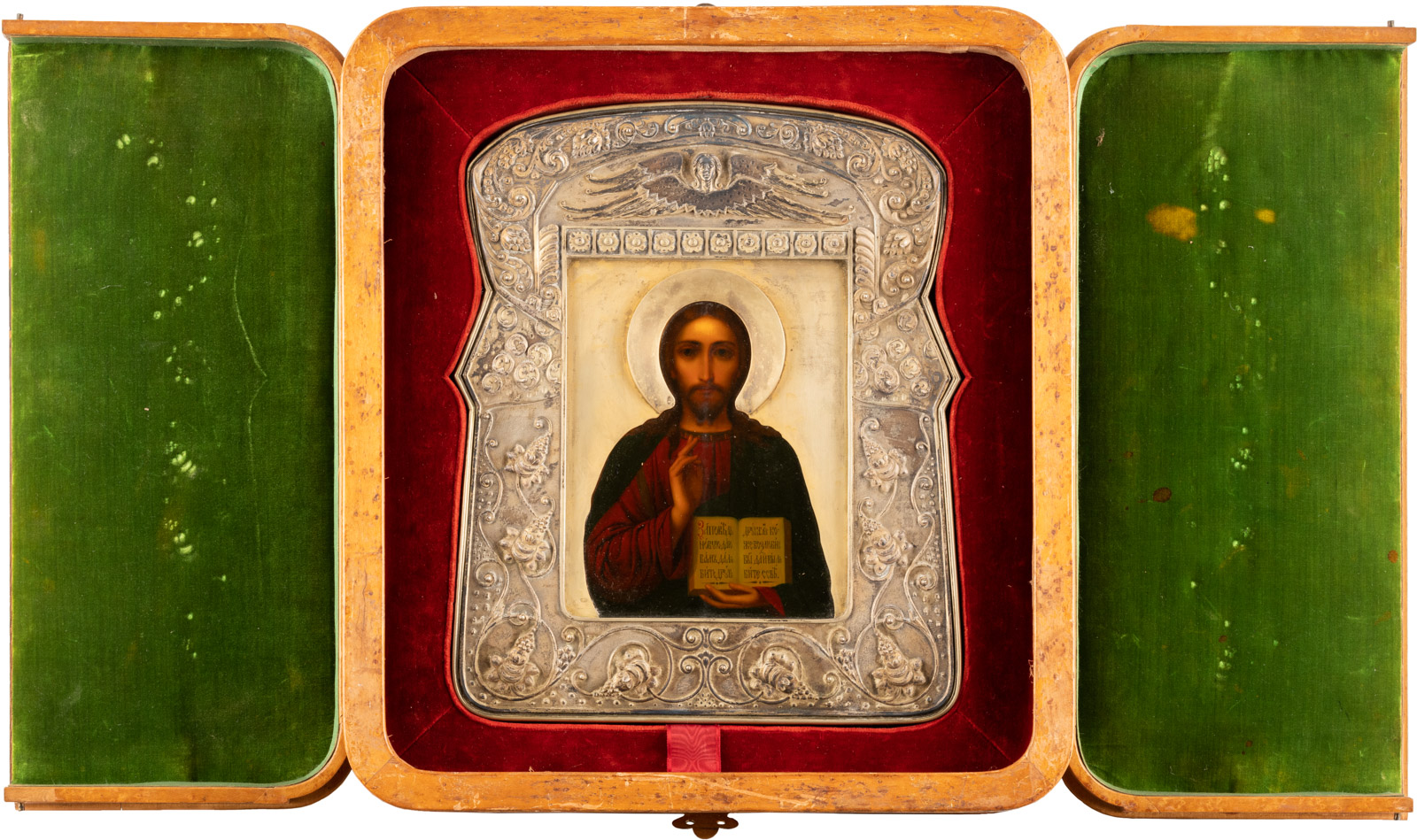 Any questions?
Your personal contact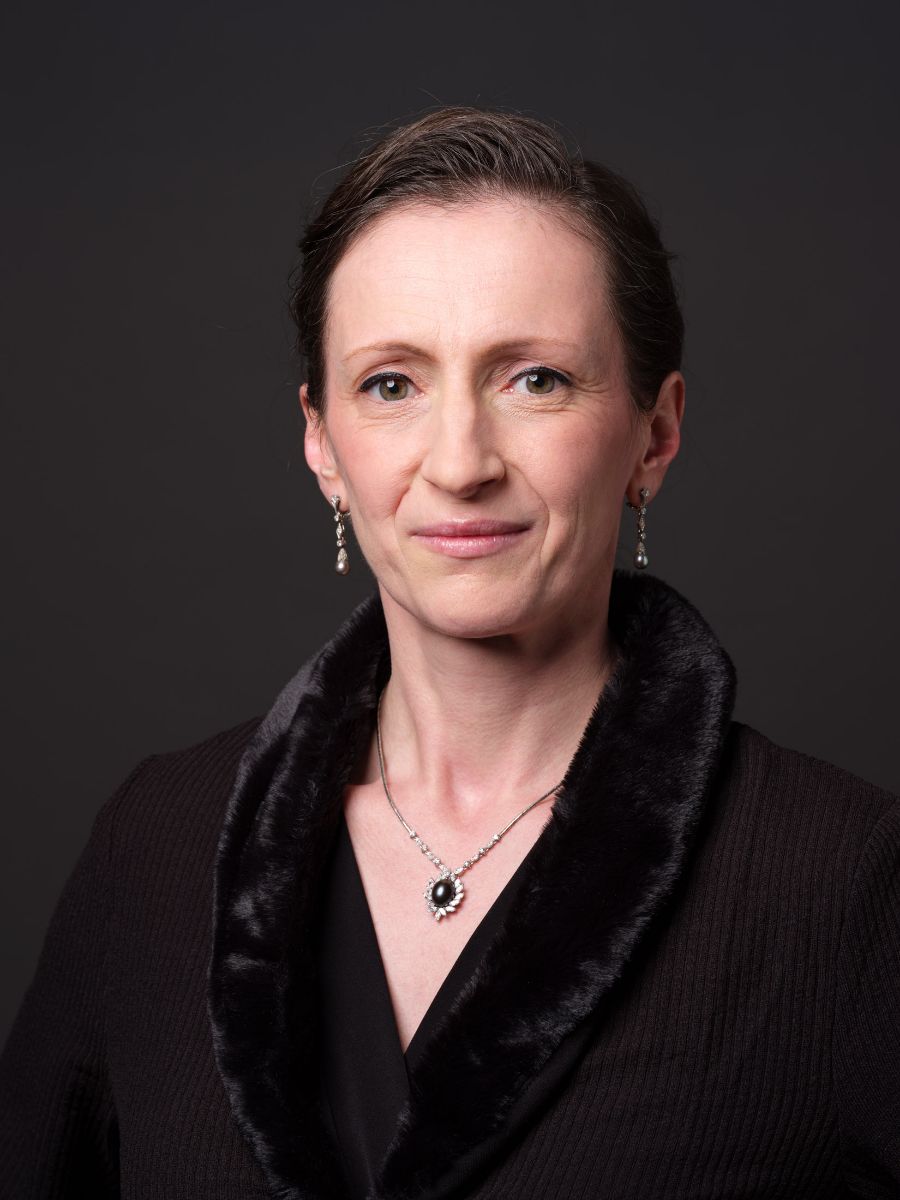 Kunsthistorikerin M.A.
Susanne Hargesheimer
Specialist Department
Russian & Greek Icons

Russian Art

Fabergé