Style & Class
Jewellery & Watches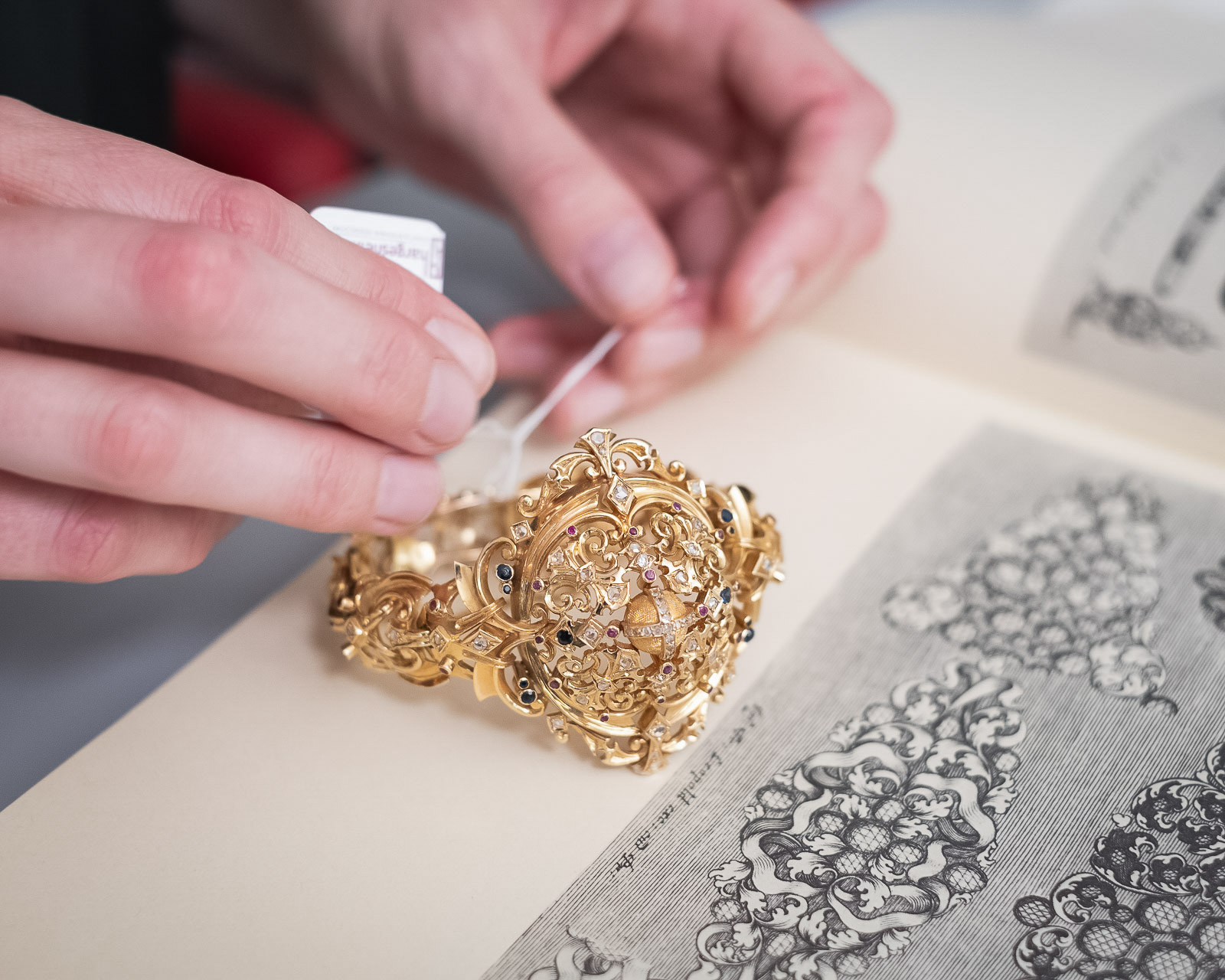 Jewellery & Watches
Diamonds are a girl`s best friend
Everyone knows this evergreen by Hollywood icon Marilyn Monroe. But not only diamonds can inspire, shining rubies, deep blue sapphires, emeralds with the most beautiful radiance and also precious South Sea pearls, opals from the most important mines in Australia. But it is not only about the size of a stone, it is about so much more. Jewellery and watches are not just a commodity for us, there is a beautiful story behind every piece. Rings that have been handed down from mother to daughter for generations. Pieces of jewellery as a sign of attachment and love and not least as an expression of one's own personality, impressive watchmaking art that inspires the collector.
We would be pleased to accompany you competently and discreetly in the liquidation of your collection, an estate, your inheritance or also in the sale of individual pieces that are to change hands. For all consignments for the auction, a cash down payment on the expected proceeds is also possible.
Historical jewellery from the Biedermeier, Historicism and Art Nouveau periods, Art Deco treasures and modern design pieces – exquisite jewellery from the houses of Chopard, Bulgari and Cartier or Hemmerle, Boucheron, Tiffany and Van Cleef & Arpels inspire our customers and us anew in every auction.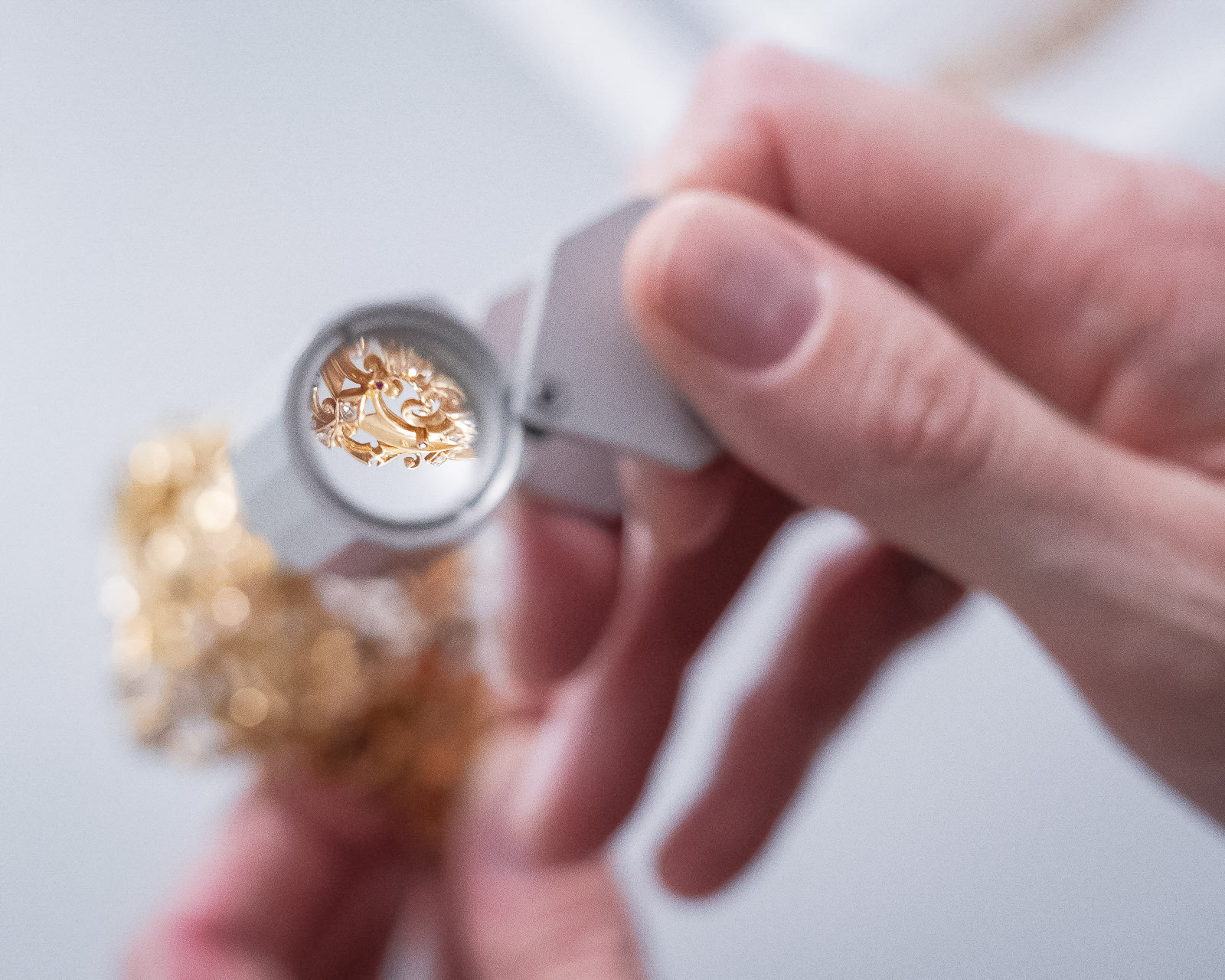 Wonderful works accompany us through the years as contemporary witnesses of jewellery history
Expressive works by the Viennese workshops of Josef Hofmann as well as Koloman Moser, important examples of works from the heyday of the famous Pforzheim jewellery production such as Heinrich Levinger, Scandinavian design by Georg Jensen.
Important court jewellers from all countries such as Louis Werner (Berlin), Roesner (Dresden), Wilhelm Range (Kassel), Wilm (Hamburg), Eduard Foehr (Stuttgart), E.A. Köchert (Vienna), Fumanti (Rome), Garrard & Co. (London).
Necklaces, chains, pendants, rings, bangles and bracelets, ear studs and ear pendants, cufflinks. We offer a wide range of different jewellery for every auction.
The alloys of your pieces of jewellery are expertly tested at our premises: 18 carat or 750 gold, 14 carat (585) as well as all other intermediate alloys.
The gemstones are measured according to the cut: Brilliant cut, emerald cut, cabochon and oval cut, to name just a few of the common cuts.
Watch lovers will also find what they are looking for in our auctions. Classic men's and ladies' wristwatches, chronographs and special editions from renowned manufacturers such as Rolex, Glashütte, Lange & Söhne or Patek Philippe are part of our programme in every auction. Watchmaking art at the highest level, also in the field of pocket watches of all epochs. Spindle watches of the 17th century, elegant tailcoat watches of the 18th and 19th centuries, classic gold savonettes and fine ladies' pocket watches are valued by us and offered to a large audience of collectors.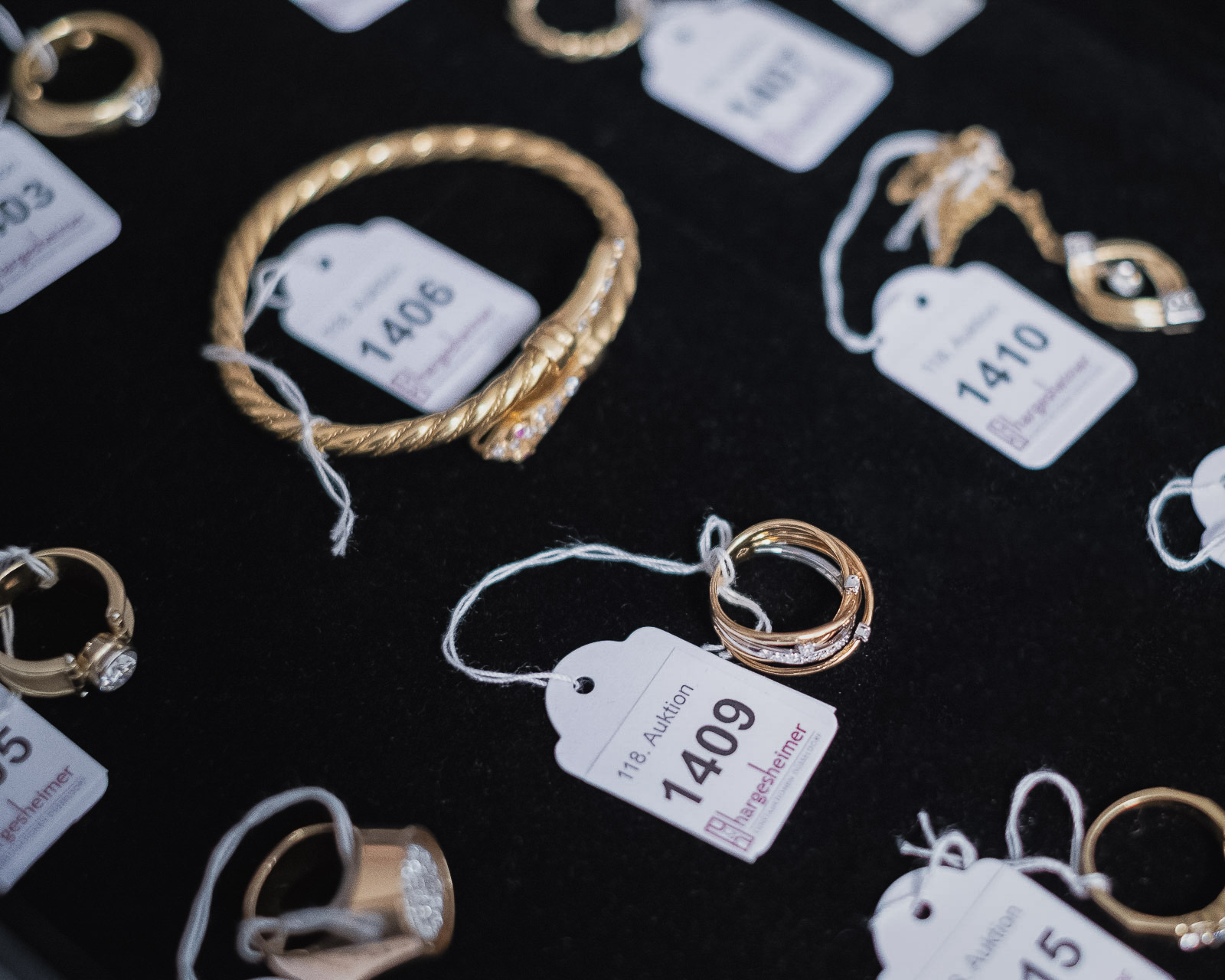 Services
Our services for you
As trained art historians and publicly appointed and sworn auctioneers of the Düsseldorf Chamber of Commerce and Industry, we offer you free of charge and without obligation
an appraisal of your jewellery and/or watches taking into account the current prices on the international art market
comprehensive advice on the optimal sale of your jewellery and/or watches or your entire collection, estate or inheritance
the determination of gemstones with gemmological instruments
the determination of stone qualities – diamonds, precious and semi-precious stones
a chronological classification of historical jewellery and/or watches
cooperation with national and international gemmological laboratories
Offer
Our offer for you
At least twice a year, the special Auctions 'Jewellery | Jewellery & Pocket Watches' take place in our house. We guarantee sellers an optimal presentation of their jewellery pieces by sending out our high-quality catalogues worldwide as well as by publishing the auction items on our homepage and international art platforms. In this way, we can look forward to a constantly growing, enthusiastic audience from home and abroad at every auction.
Through training courses, we constantly supplement our specialist knowledge with regard to the latest developments. With specialist knowledge, the most modern gemmological equipment and also in cooperation with national and international gemmological laboratories, we create the expertise for your pieces of jewellery.
Any questions?
Your personal contact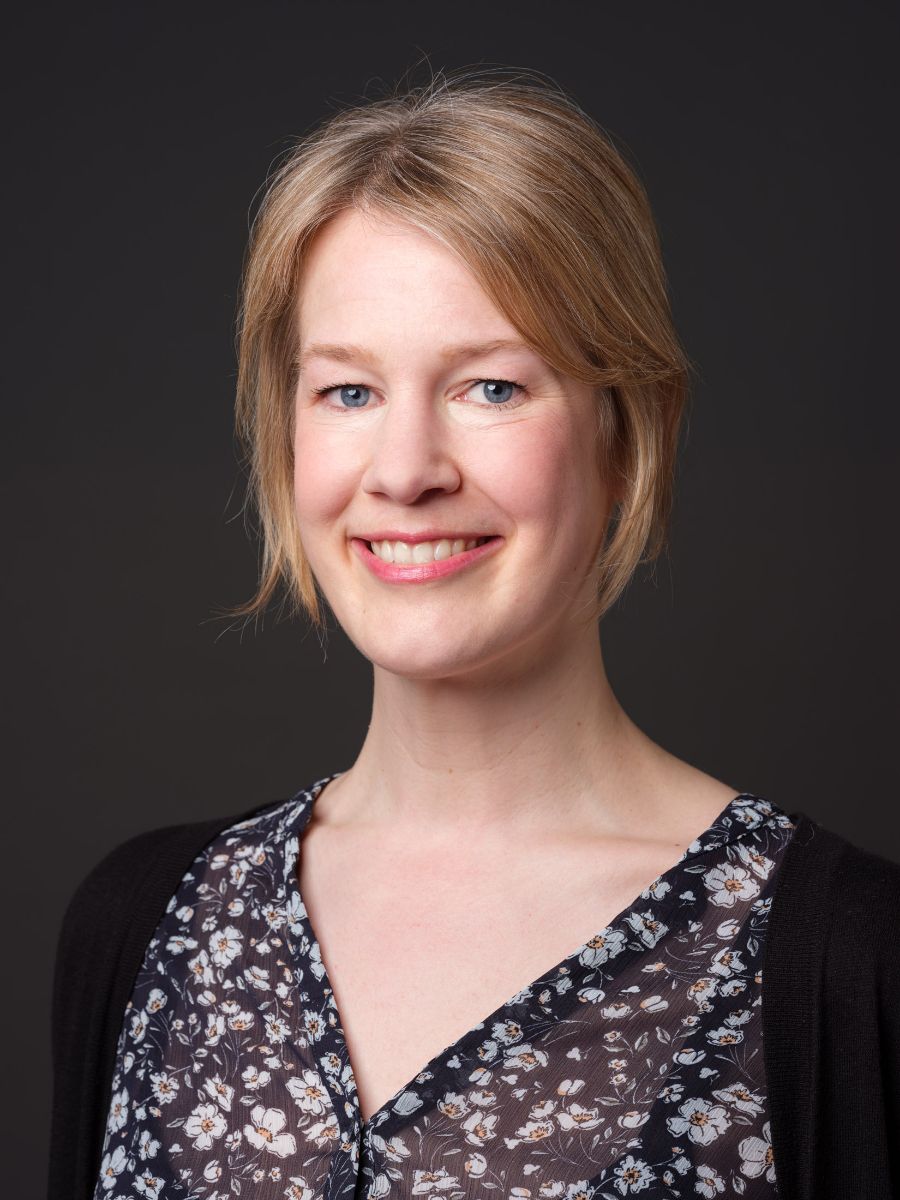 Kunsthistorikerin M.A.
Mareike Thye
Specialist Department
Jewellery

Jewels

Pocket and wrist watches